The Mission
The Furniture Mission of South Dakota is a nonprofit ministry that gives away furniture and household items to those in need. We are a mostly volunteer-based organization, and our motto is "Making houses into homes." We accept donations on a daily basis and welcome any and all referral-based customers in our region.
The Introduction
My name is Bart DeBoer, and I am the executive director of Furniture Mission South Dakota. I used to be in the business world and also spent five years as a senior pastor, but this past year I had the opportunity to work for the Furniture Mission, and I love what they do. It's been incredible work to help people.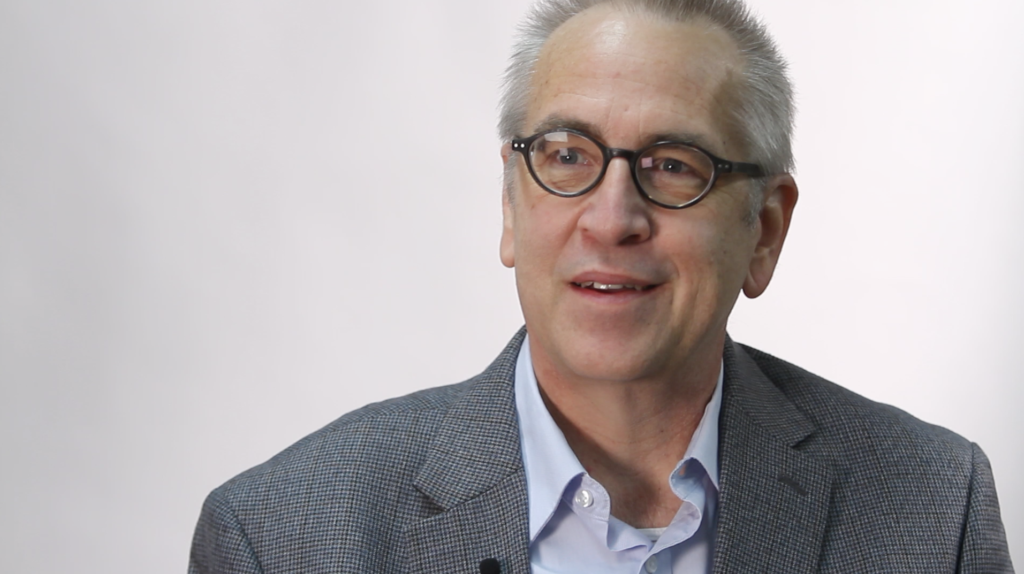 The Organization
The Furniture Mission of South Dakota was founded 13 years ago with the intent to get free furniture to those who need it. Today, we help around 5,000 people a year, 2,000 of them being children. A comfortable home provides security, dignity and a better environment in which to raise a family. When kids have beds to sleep in, they do better in school. When families have a table and chairs and dishes, they cook actual meals and eat better. When someone recently released from prison has a furnished apartment to go home to, they are less likely to wander the streets because they have somewhere safe and warm to retreat to. When a woman who leaves an abusive relationship finally has her own home to feel safe in, she is less likely to return to that relationship. These are small victories, but we are changing somebody's life — a change that can significantly help a family as they grow.
Every single client we see has been referred to us from another local organization, so we don't prequalify anybody. We simply rely on referrals from the Department of Social Services, Lutheran Social Services, the VA, The Ministry Center downtown, schools, churches or hospitals. Once a client comes in, all furniture and household items will be free. We take them through the warehouse, and they can choose a bed or multiple beds for their family, a nightstand with a lamp, a dresser, a kitchen table and chairs, sets of dishes and some cookware, and a couch and loveseat. As for household items, we provide a set of bed sheets, blankets, pillows, pictures and decorative items, a vacuum cleaner, book cases or desks and coffeemakers.
We also have a wood shop on site, where we make toddler beds, tables and dressers for our clients.
Other than the furniture we build, all furniture is donated from the community, and we accept donations every day. Some local furniture stores help us out by asking their customers to donate their old furniture to us when they buy new. Otherwise, we accept all good, gently used furniture from the community at any time. We have two trucks that go out every morning to pick up furniture, and one in the afternoon. Then, once we receive it, everything is cleaned and inspected and treated for bed bugs.
"A comfortable home provides security, dignity and a better environment in which to raise a family. "
We encourage our guests to haul their own furniture after they pick everything out. They can find a friend to help or rent a UHaul, but this creates a sense of ownership and responsibility. If they are unable to haul their own furniture, we deliver on Saturdays. We have churches and businesses who give us their employees for a day to deliver furniture, and we have one furniture store who comes in once a month to help us.
We only have three employees on staff, including myself, but over 150 volunteers. All of our front office is volunteer-based, and those who drive the truck to pick up and deliver furniture are volunteers as well. Our wood shop is volunteer-based as is everyone in the warehouse. Last year, our volunteers logged 16,000 hours of volunteer labor for us. We could not do this without them, and we could always use more. We get 40 to 50 referrals a week, which means a lot of times, whatever comes off the truck in the morning is gone by that afternoon. We're grateful for the abundance of donations and referrals and are just hoping to keep up.
We also need financial assistance to sustain the details of this business. We have fuel and maintenance costs for our four trucks, furniture treatment, light bulbs for our lamps, and one of our warehouses is heated. The struggle to sustain this work is a constant need for volunteers and monetary needs.
The One
We once had a women come in with her 7-year-old child. The woman didn't speak English, so her child was trying to translate for us. When we were going through her referral form, she resisted in telling us her address. After encouragement and assurance, we realized her address was her license plate number. She and her family were living in a car. We then learned that her husband was a veteran, so we connected them with the VA to help them get an apartment, then we completely furnished their new home. There are so many services out there to help families in need, but a lot of times, they don't realize this. But the help is always there, and we are grateful to be a part of that.
One of our board members also tells the story of the very first time he delivered furniture. He got a hug from a six-year-old who'd never had a bed before. "I was hooked after that," he says. When a child has slept on the floor their entire life, a bed makes a huge difference, physically and mentally, and it's easy to see how important this work is for our community.