The Mission
The Dispatch Project is a 501(c)(3) nonprofit organization that organizes short-term mission trips for businessmen and women. Each year, we send people to Haiti, Jamaica, Nicaragua, Guatemala and the Dominican Republic, and these trips are focused on serving "the least of these" and then bringing that spirit of service back to the business community at home. We focus on local businesses because that's where the void is.
For most people, if they aren't connected with a church, they don't have a readily available opportunity to serve on a mission trip. The Dispatch Project helps employers send their employees on service trips across the world to simply see and experience the severe poverty outside the United States and by doing so, shift their perspective on their personal and professional lives.
The Introduction
My name is Paul Ten Haken, and I am the co-founder of The Dispatch Project. I also am the CEO of Click Rain, a marketing technology company, and I live in Sioux Falls with my wife and three kids.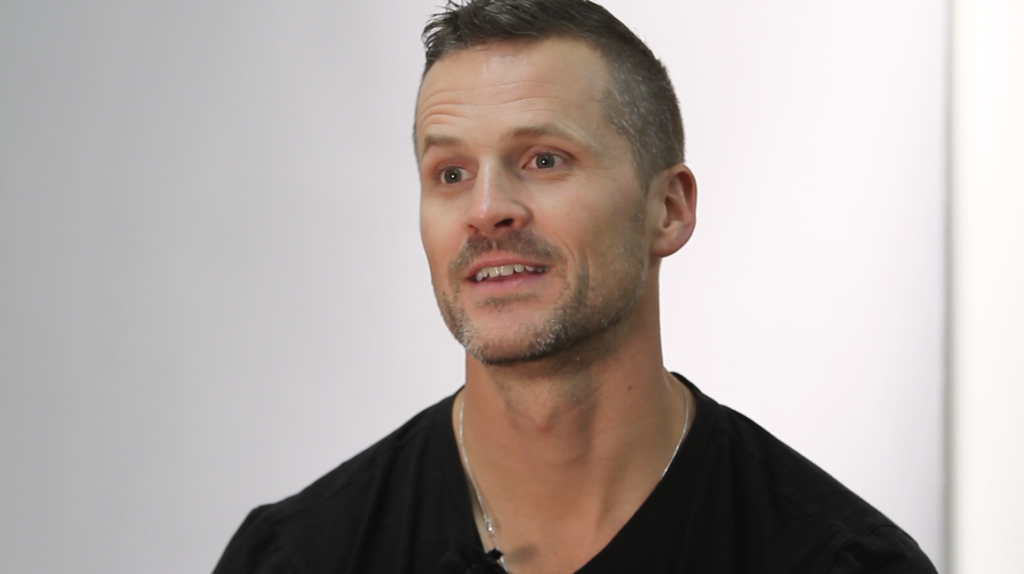 I went on my first mission trip in 2010, when I traveled to the Dominican Republic with my church. The experiences I had there forever changed me as I realized how narcissistic and selfish my worldview had become. My eyes were opened to a world of poverty I knew existed, but had never understood before until I experienced it.
Upon my return, I was called to found The Dispatch Project. I was incredibly moved from my experiences and knew God was calling me to find a way to get more people involved in mission trips so they could have the same experiences I did. I knew what it did for my heart and for my entire perspective on life, and I wanted the same for others.
As cliché as it sounds, I'm a different man than I was six years ago. All of my life's priorities — both personally and professionally — have shifted tremendously. My eyes have been opened and my heart has been softened by seeing global needs firsthand.
I want the same for you.
The Organization
Over the past four years, the Dispatch Project has partnered with numerous local businesses to send over 100 people on mission trips around the world. To start, we ask these local companies if they want to send any employees on a service trip. Ideally, these businesses will help the employee pay for their trip or comp their PTO in some form, because they know and understand this is an incredible investment in their employee. From a business perspective, sending an employee on a mission trip causes them to return with a richer, more focused perspective on life. Indirectly, this also created a higher level of engagement and appreciation by the employee for their business, knowing how their company has invested in them as an individual.
In regard to the organizations we partner with, they benefit immensely from these mission trips, too. I've seen their work advance tremendously in the type of monetary support they are receiving, and it's because we are sending people over who then see this need with their own eyes and come back more than willing to support in any way they can.
When an employee returns from a trip, we ask them to give a presentation to their coworkers about where they went, who they met and the impact the experience had on them. These presentations are not only to thank the employer, but hopefully they inspire someone else to serve on a mission trip as well.
"Don't do nothing because you can't do everything."
Each trip costs $2,000 per person, which includes flight, in-country transportation, food and lodging. Sometimes an employer will help pay for the trip, and sometimes an employee will pay their own way. We also have people who ask to sponsor someone who is able to go on a trip. Each year, we visit Haiti, a deaf village in Jamaica, a Christian school in Nicaragua, help with wheelchair distributions to the handicapped in Guatemala, and serve in the Dominican Republic. We intentionally partner with the same organizations year after year in order to build ongoing relationships, assess needs and see progress year after year.
Our biggest need is awareness of what we are doing. We want the Sioux Falls business community and beyond to realize and understand that business and missions can go hand-in-hand, and the Dispatch Project is the avenue for this.
We all know poverty exists. We know there is a need. But it's very hard to convince someone how bad that need is until they go and see for themselves — see it with their own eyes and through their own experiences. A lot of times, the enormity of poverty is enough for people to remain ignorant, but we often say, "Don't do nothing because you can't do everything." Instead, allow the Dispatch Project to give you an opportunity to help even one person. We can help you see for yourself how capable you are of making a difference.
The One
The heaviest experience I've ever had was on my third Dispatch trip to Haiti. We were walking up in the mountains for what we call "mountain ministry," and we noticed a small fire and hut over in the bushes. As we approached, a woman emerged from her hut looking very tired, almost beat down. She was holding a very young baby that I immediately noticed had orange hair because of a lack of protein and a huge malnourished belly. She started looking at me and saying something, repeatedly, to me. I looked at our translator and asked, "What is she saying to me?" Initially, he wouldn't respond, but she kept repeating herself and I pressed again, "What is she saying?" He finally said to me, "She wants you to take her baby back with you to the United States because her baby is dying here." It was an incredibly difficult moment for me and one I think about often. Can you imagine? A mother willing to give her child away to a stranger sent from God just so her child can live? It's unthinkable.
This is why The Dispatch Project is so important. People need to simply see and experience these tragic moments for themselves so they can begin to understand how important it is for us to do something about it. Starting now.