The Mission
Compassion Child Care is an affordable daycare that serves low-income families in downtown Sioux Falls. We are a local ministry that exists to strengthen working-poor families through faith in Jesus Christ. Our desire is to not enable families but instead to empower them to flourish spiritually, physically, emotionally and financially.
The Introduction
My name is Dawson Muska, and I am the Director of Development at Compassion Child Care. My wife and I moved to Sioux Falls three years ago and have both been working with this ministry ever since. I do a lot of the fundraising, and my wife is the Director of Special Projects.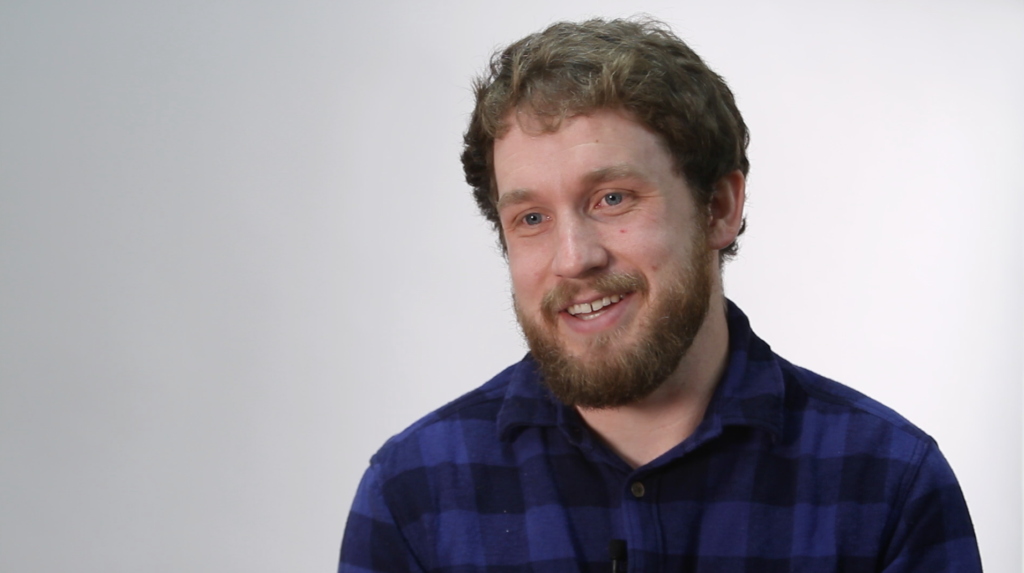 I grew up in the suburbs in a middle class family. I didn't have an appreciation for the struggles of the working poor, where their goal is to just make it to tomorrow. My "normal" was that everyone had a bank account, everyone saved for college, etc. This work has opened my eyes to so much more. I have grown to have a heart for different demographics in Sioux Falls and what it looks like to simply be worried all the time. Now that I'm aware, I know that it's not good enough to just know. It's what happens inside you once you know. And I've transitioned from an attitude of just wanting to help to an attitude of empowerment. I've always had a heart for integrating my faith into my work, and Compassion Child Care is a way for me to do just that through teaching and empowering families.
The Organization
Compassion Child Care is located inside the Sioux Falls Ministry Center at 2nd Street and 11th Avenue. We accept children ages 5 weeks to 5 years old, and we serve 68 families, which equals full capacity at 92 kids.
Compassion Child Care is built on two core components, faith and affordable daycare. Our child care is income-based, where most families pay about 10 percent of their total income. Before coming to Compassion Child Care, many of our families were paying 30 to 40 percent of their total income toward daycare. For single moms, that's not sustainable, and 40 percent of our families are single moms.
We also do a review with our families at the end of each year. We might have a mom come in who pays $20 a week, because that's 10 percent of her income. A year later when we do an evaluation, she may have been able to take a promotion so that 10 percent of her income is now $45. By the time some families leave, they are able to pay full tuition. It's a transfer of ownership, accountability and empowerment.
Our second component is that we are a Christian organization. The faith function is to reach the families we serve through the kids we care for. There is a very intentional Christian curriculum in place, and we are very upfront with our families about our curriculum. In the classroom, kids sing songs about Jesus and read Bible stories. Our goal is that our kids know who Jesus is by the time they leave.
Compassion Child Care is unique in that due to the high quality of our program, we attract families who might not otherwise go to church or be exposed to the gospel in any way. This provides an open door for families to learn about Christ together. Currently, we have several Islamic families who use Compassion Child Care, and they are some of our greatest cheerleaders because they know their kids are being loved every day.
"With the help of consistent, stable child care, parents are able to stay at jobs for long periods of time. Our kids are thriving, they are cared for, and they are safe."
The level of care makes a big difference, too. Many of our families don't have the traditional support system that you or I have. For some, this is the first time in their lives they have encountered the love of Jesus, and we are humbled to be able to introduce them to Jesus Christ.
Along with child care, we also offer a housing unit called The Rich in Compassion House. Two years ago, we began to realize that out of the 68 families we serve, at least three to five families at any given time are domestically unstable. They cannot make rent, there is an abusive relationship in place or they cannot keep a consistent place to live. To address this need, we rented an apartment complex with five units for single moms to live with their children. Rent is only $300 a month, and the parent has to commit for a year. What makes this house unique is that out of the $300 they pay each month, we put $150 of that into a savings account for the parent. If they stay for the whole year, they will walk out of The Rich in Compassion House with an $1,800 check. The practical reason for that is to be approved for an apartment at most local complexes, landlords ask for both first and last month's rent, and with $1,800 in your pocket — even with poor rental history — these parents can put down a deposit for their next home. The Compassion House gives parents a year in a safe place to recharge and rejuvenate. It is not a handout, rather a hand-up as these families are able to get back on track with their lives.
When you are working in ministry, you find that there is as much heartbreak as there is joy. Walking through difficult seasons of life with these families is just hard, but Compassion Child Care has been open for four years now, and we've seen such significant growth. With the help of consistent, stable child care, parents are able to stay at jobs for long periods of time. Our kids are thriving, they are cared for, and they are safe.
The One
We have a single mom who has been with us for two and half years. She's been through homelessness, substance abuse, an abusive past and has had trouble keeping a job. She was broken. But once we put stable child care into place, we referred her to substance abuse counseling with the Sioux Falls Ministry Center, which led her to the next positive step and the next one and so on. Today, she's been in the same apartment for a year and a half and has been at the same job for over a year. The contrast is clear, and you can see all the improvements she's made. She's grateful to us, and this is why we are doing this. We can't fix anybody, but we can empower them to take the right steps for their family.