The Mission
SURVIVEiT® is a global community of cancer survivors, medical experts and faith leaders who provide hope, knowledge and resources to cancer patients. We also are the only nonprofit cancer care organization worldwide that provides faith-based resources for people to connect with God in a bigger way. We truly believe that we cannot heal our bodies until we've healed our souls, so SURVIVEiT® provides the necessary resources and tools for cancer patients to connect with God in the privacy of their own home.
The Introduction
My name is Matt Ellefson, and I am a Christian, husband, father and a grandfather. I really love living my life in the present, and I love experiencing new things with my family. I haven't always been that way, but after receiving a cancer diagnosis and being told I only had eight months to live, my perspective really changed. That was seven years ago, so I've been really blessed, that I've been able to live each day knowing that there may not be a tomorrow. When you live that type of life, you live in the present. You are focused on the moment, because you don't know if that moment will ever happen again, and it's a wonderful way to live.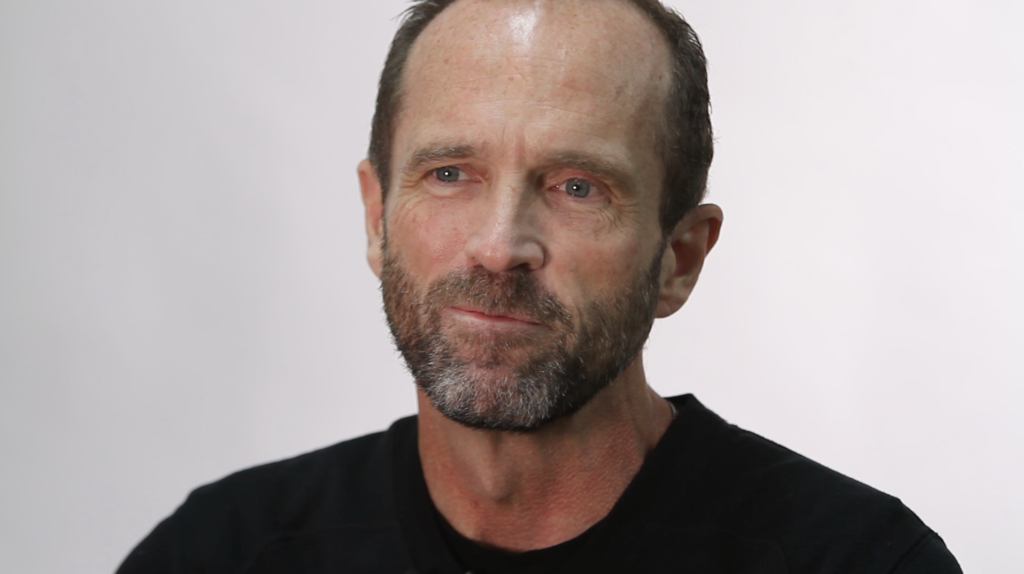 In December of 2009, I was diagnosed with Stage 4 lung cancer. That fall, I had developed a cough that wouldn't go away. I didn't feel bad other than that, but one morning in late December, I coughed up a significant amount of blood. Within 48 hours, I was in a hospital bed, being told I had Stage 4 lung cancer.
From the moment of diagnosis, it was shocking. I didn't know what to think, but I knew I needed God in a big way. One of the first things I did was say a prayer. I said, "God, You haven't heard from me in a while, but I really need you now." He was there for me then, and He has been ever since. He has given me a second chance on life, allowing me to live the life He intended me to live: A life of serving others more than serving myself.
I believe that the best way to get through your worst of times is by helping others get through theirs, and that some of our biggest purposes in life, can be found in our pains and sufferings. I believe I found that in my sufferings. Because of the pain I have gone through, I have the ability to help people. I don't know how I could get through my cancer diagnosis without being able to help others. I think God built us that way, to love and care for other people, and to treat people better than we treat ourselves. It's a healthy, rewarding way to live — the way God wants us to live — and SURVIVEiT® has been my motivation.
I have met some of the most incredible people I have ever met in my life doing this work. It's been so fulfilling.
The Organization
When I was diagnosed seven years ago, I was desperately in need of answers. In my desperate search, I found myself drowning in information, but starving for knowledge. I didn't want others to go through what I went through so I wanted to build a tool that would allow fellow cancer patients to get the access they needed to regain control of their lives. When you are diagnosed with cancer, you shouldn't be restricted from the level of cancer care you deserve because of your age or your economic status, the color of your skin or where you live. Everybody should have access to the very best in cancer care, and SURVIVEiT® is where to start.
SURVIVEiT® does four things. First, we are an online tool that helps cancer patients find the highest rated cancer centers and the best doctors for their specific type of cancer. This is built by actual cancer survivors who write a review and rate each doctor and cancer center's level of care. There are 15 million cancer survivors in America, and our goal is to engage 1 million of them on our site, using our rating tool to help patients find the best care for their particular type of cancer.
The second thing we do is provide a resource library that allows people to research their disease by providing curated information from our medical advisory board. We also partner with an organization called Antidote that provides a clinical trial matching tool where patients can enter their diagnosis information, and it will print out a list of clinical trials they would qualify for and show where those trials are located in the United States.
The third thing we do is provide faith based resources to help patients remove their fears and find healing through the strengthening of their faith.
"If not us, who? If not now, when?" Please help us change the way our world faces cancer. Together, we will create a world free from the fear of cancer."
The final thing we provide is a survivor community. We set up Facebook group pages for every type of cancer, allowing long-term cancer survivors to communicate with newly-diagnosed patients. Survivors can connect and share their experiences, what drugs they're on, how treatments work, how they deal with side effects, and discuss alternative therapies they've used. I have learned far more from other survivors than I ever have from a doctor, and these relationships are great for both the survivor and the patient. Patients are dealing with a lot of fear, but as they talk to an experienced survivor who's been through this and is still living a productive life, it's liberating and powerful.
One of the most popular and powerful tools we provide is a downloadable list of 21 Questions to Ask Your Oncologist. It's a list of questions customized for every tumor type that a patient can bring to their first or second visit so they know what questions to ask and are sure they're covering all their bases.
The truth is, nobody expects a cancer diagnosis. It happens to other people, right? But 1 in 3 women and 1 in 2 men will receive a cancer diagnosis within their lifetime. And 22,000 people worldwide die from cancer every single day. Up to 1,600 Americans die from cancer every single day, and yet our society has become complacent with that. We need to end this and end this now!
SURVIVEiT® asks, "If not us, who? If not now, when?" Please help us change the way our world faces cancer. Together, we will create a world free from the fear of cancer.