The Mission
Project Healing Waters is a national nonprofit dedicated to the rehabilitation of disabled active military service personnel and veterans through fly fishing and fly fishing related activities. In the Sioux Falls community, there are so many veterans we can help, and our program strives to bring individuals into the water to reconnect and find peace.
Our work is about camaraderie. Our participants are not here to talk about injuries or PTSD issues, they are here to catch fish. With so many other programs that are out there, it's about fixing disabled veterans, but Project Healing Waters is simply here to build relationships. We are their friends and their fishing buddies, someone to be on the water with them and give them a safe place to grow.
Active military servicemen and servicewomen have a mission, and they have a team. It can be a hard adjustment for some to return with no mission and no team. Project Healing Waters can change that. Our program gives local veterans something to do and focus on, and it certainly gives veterans a team right there next to them. Project Healing Waters has the ability to impact people in a really meaningful way.
The Introduction
My name is Nick Bentele, and I am the Sioux Falls Project Healing Waters Program Lead. I began fly fishing six years ago when a college roommate invited me out during a trip to Denver. His dad woke us up at 4 a.m., and he had a truck packed with egg salad sandwiches, waders and fly rods. When I got in the water, my whole world changed. I didn't move my feet until 3 p.m. that day, and that was my first experience with fly fishing.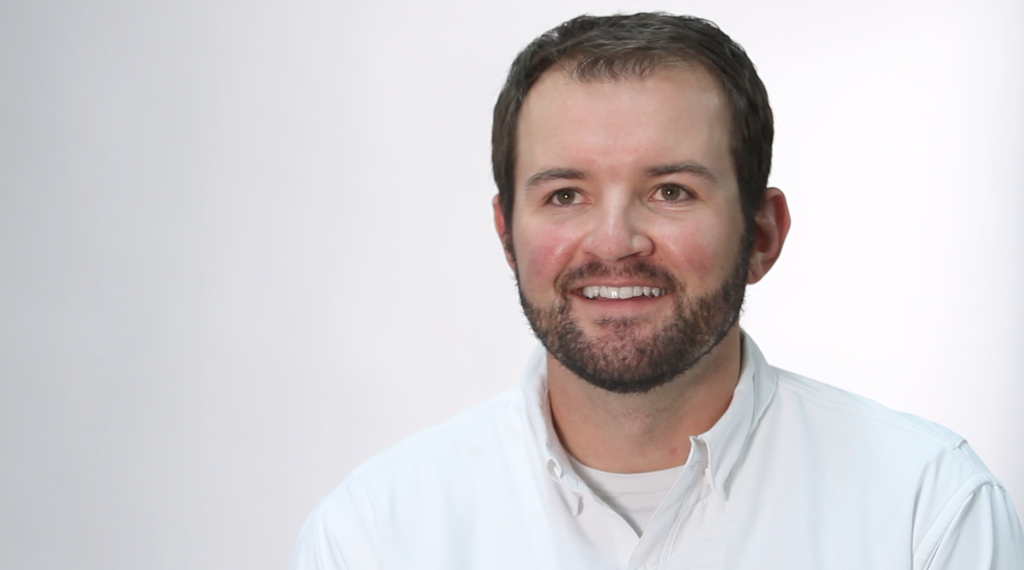 I think God gives us all these passions and strengths and interests. Being in God's creation alone is breathtaking, but there is something about standing in a current. There's a basic level of connecting with a fish, but there is so much more to it than that. A lot of fly fishers are busy and stressed with family and careers, but when you stand in the water, that current washes all the stress away. It's refreshing and renewing, and it's a place where one can feel free.
Today, I am confident that if we can get somebody out there to experience what I've experienced and share that with them, it can change their life.
The Organization
Our local program meets the first and third Wednesday of every month. In the summer, we're out fishing. The Outdoor Campus in Sioux Falls has a pond where we catch all sorts of fish while teaching basic skills. The national program also encourages outings, so ideally, we'd love to send our participants out to the Black Hills, Wyoming or Montana for some incredible fly fishing trips one or two times a year.
The program also doesn't stop when the water freezes. During the winter, we teach veterans how to tie their own flies or build fly rods. Our participants really enjoy learning how to take a hook, some thread, some feathers and fur and create something that's going to fool a fish. People also don't realize how therapeutic tying flies can be. Some veterans have limited motor skills. They might go into physical rehab, but they are so focused on rehab that they can feel frustrated. But when their brain is fixated on something else like trying to tie their own fly, they aren't thinking about rehab, but this work is absolutely an aid to recovery. Project Healing Waters is physical rehabilitation without the stress.
When we build rods with our vets, we sit down with each of them and ask them, "What do you want to use it for? Do you want to catch carp or pike or bass or trout or blue gill?" Then we work with each one to craft the perfect rod for whatever they want to get out there and do. At the end of the day, our vets have made a lot with their own hands.
"I am confident that if we can get somebody out there to experience what I've experienced and share that with them, it can change their life."
The One
A year ago, we were having trouble finding veterans to participate, so we just went into the VFW to meet people. We were tying flies when a gentleman came up to me and asked, "What are you doing?" I said to him, "I'm tying a fly! Here, let me show you how," and he was hooked. A week later, he called me to tell me he wasn't going to be at the meeting because he was in the hospital. So I went to visit him there, and do you know what he was doing? He was tying a fly in his hospital bed. He had some old sewing needles and sewing thread, and he made his own tools out of paper clips. He said to me, "This is great! I've got so much time to tie some flies!"
I'm not a veteran, and I can't imagine what some of these guys have been through, but we do have something in common that connects us.
We love to fish.