The Mission
Mission-Haiti is a nonprofit ministry based out of Sioux Falls that glorifies Jesus Christ by reaching out and serving the people of Haiti. Our motto is to Love Jesus, Love Others, Make Disciples. One of Jesus' main instructions to us is to "Love your neighbor as yourself," and that's what we try to do for the people of Haiti.
We serve in the southwest part of the country, in a village called Ti Riviere. Our purpose is to show the love of God by developing and equipping strong Christian leaders in Haiti for the cause of Christ.
The Introduction
My name is Tim Mulder, and I am the U.S. executive director for Mission-Haiti. In the summer of 2014, my family and I moved to Haiti for missionary work and lived there for a year. I began this role for Mission-Haiti upon our return and continue to visit about every six weeks.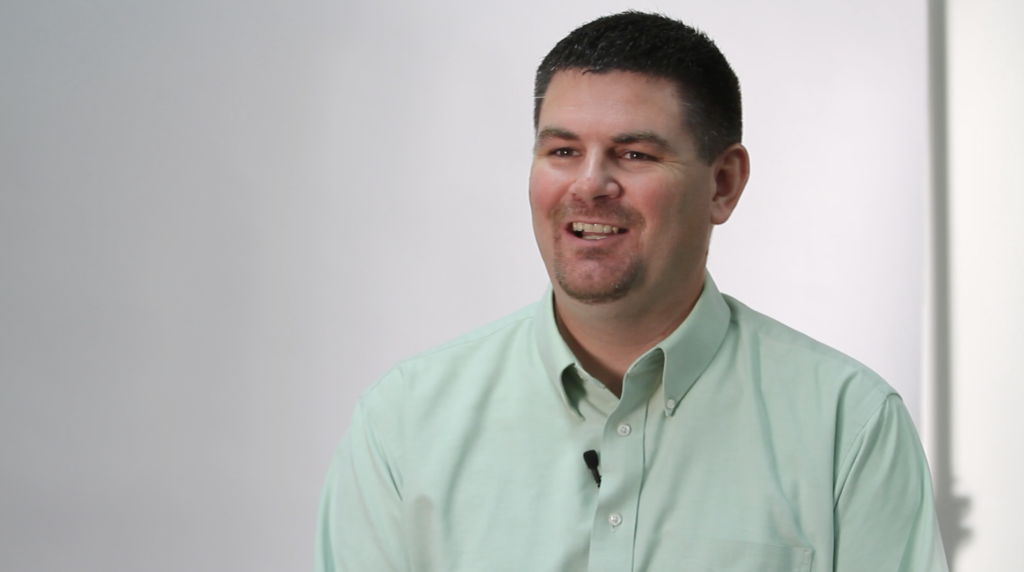 I used to work in banking, and mission work was not a part of my life. But around 2013, my family and I really began to feel the Lord's calling to get involved with this work, and it's been a great experience. I think everyone wants to find their passion in life. It makes them excited, and it gives you something to live for, and I have found that through Mission-Haiti.
I live in Sioux Falls with my wife, Sara, and three daughters.
The Organization
The heart of our ministry is in Haiti. Even though there are inherent challenges in that environment such as unreliable electricity or running water, it's there where we are building relationships and providing care, hope and love. The main focus for Mission-Haiti is education. We have a child sponsorship program with over 2,000 kids in it. We have five partner schools and sponsor the majority of students within those schools. For $100 a year, anyone in the United States can sponsor an elementary student, or for $200 a year, someone can sponsor a high school student. Through that sponsorship, you can help a student with their tuition, books, uniform and one hot meal a day. Every year, we also provide our sponsor students with a pair of shoes and a backpack filled with school supplies. For a small amount of money here in the United States, people can make a huge impact on a family and on a student's life.
In addition to our partner schools, we've started a brand new school called the Jean Alexis Kuislin (JAK) Christian Academy. This school is unique in many ways. Each classroom has a Haitian teacher and a teacher from North America (USA or Canada), the children learn both French and English languages, the school has technology like laptop computers and iPads, and we also serve both breakfast and lunch to ensure the children have proper nutrition. We really try to give these students a strong Christian foundation and offer them the level of education that my kids here in Sioux Falls have. That's our goal.
In addition to education, Mission-Haiti also has an orphanage on our property, an elderly care program, a youth ministry center and medical clinic, and we host dozens of short-term mission trips each year.
"The main focus for Mission-Haiti is education. We have a child sponsorship program with over 2,000 kids in it. We have five partner schools and sponsor the majority of students within those schools."
Here in Sioux Falls, we also serve an important role. Myself and our missions coordinator are here to support our teams and our missionaries living in Haiti. We are very involved with fundraising and making the right connections to get people passionate about the work we are doing. We recruit people to come to Haiti and experience the ministry for themselves. If we don't have the support in Sioux Falls, then the ministry in Haiti can't happen.
Sometimes it's hard for me not to be in Haiti full-time, but we have a great team of missionaries and teachers supporting our ministry. Paul Perissien is our Haiti executive director. He lives in Haiti with his wife, Bethany, and their daughter. Paul and I run the ministry together. The Perissien family provides such incredible leadership and friendship, and seeing the work they do is extremely validating for me.
As a nonprofit ministry, our biggest need is financial support. In a country like Haiti, even a small amount of money can make a big difference. But I always want people to come to Haiti. When you visit, you will fall in love with the kids, the schools we run, the children in our orphanage and our missionaries. I know that, because it happened to me. After my first trip, I was hooked.
The One
An important relationship to me is the one with my sponsor child. He is a young boy at the Christian Academy, and his name is Kervenson. He's a little guy, probably half the size a preschooler should be, but he just smiles all the time and is super excited to be at school. He's the student who always sits in the front, is raising his hand and loves school. He remembers me now and always smiles when he sees me. For me, I love seeing him.